Apple Kheer Recipe: Apple kheer is rich in nutrition, make it like this for fruits
Apple Kheer Recipe (Apple Kheer Recipe): As soon as Navratri (Navratri) begins, the devotees of the mother start fasting hard. Many people fast for nine days. It becomes very important to choose what to choose during the fruit (Fasting Food). While choosing fruits, it is important to keep the energy level of the body as well as the stomach full. People usually try different dishes for this. Today we are going to tell you a dish full of nutrition that you can try during Navratri. It is delicious as well as extremely beneficial for health. Apples are common during fasting, but if apple kheer is prepared and eaten, it tastes manifold.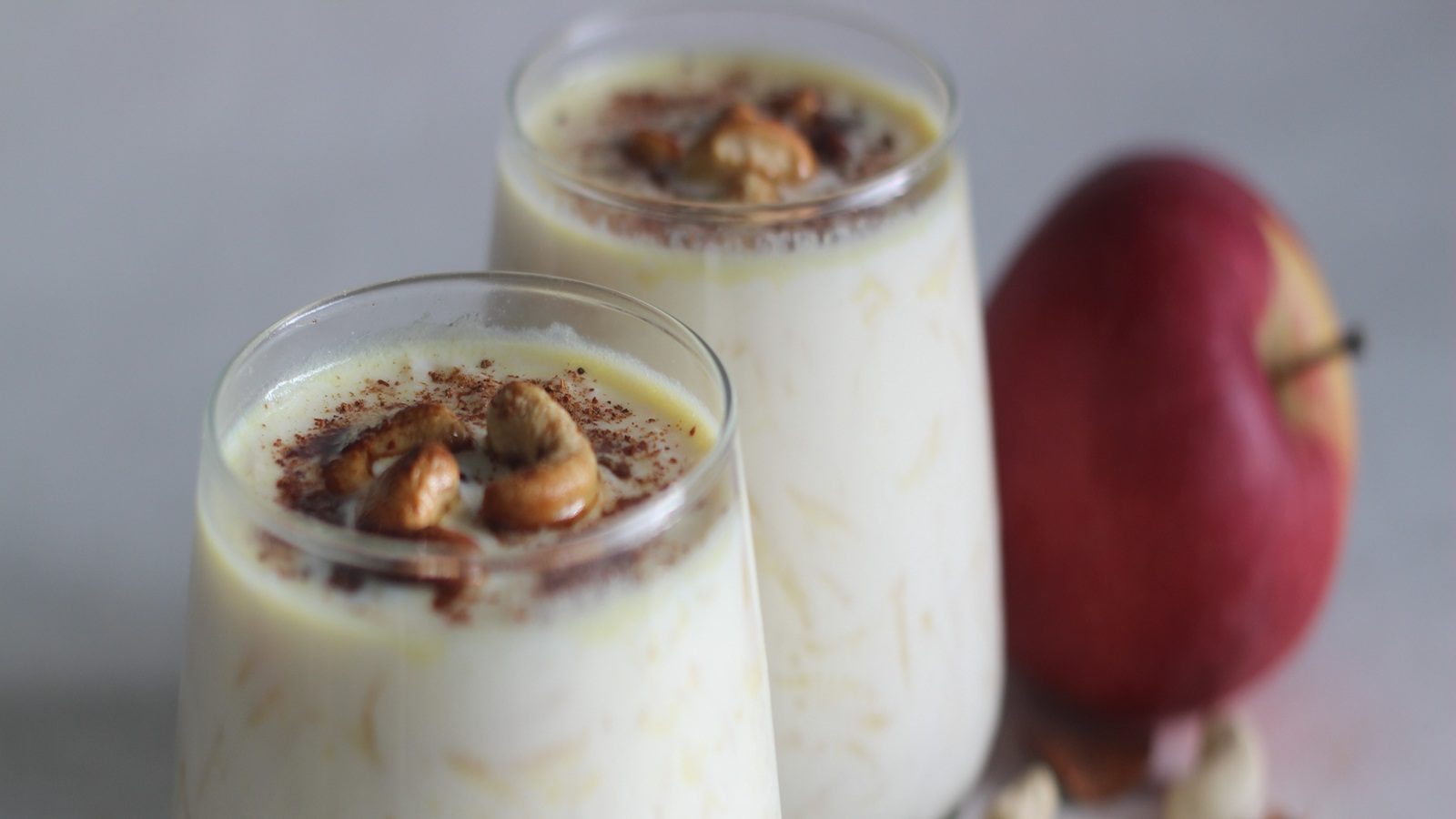 We're going to tell you how to make apple kheer. You can make it very easily at home. Consuming it during fasting will not only refresh you but also fill you with energy
Will.
Ingredients for apple kheer
Apple (peeled and grated) – 2
Condensed milk – 3 tbsp
Milk – 2 glasses
Almondchopped – 1/2 cup
Raisins – 7-8
Ghee – 1 table spoon
Cardamom powder – 1 tsp
Sugar – 1/2 tbsp (optional)
Apple Kheer Recipe
To make apple kheer, first take a pan and place it on the gas. Add ghee and heat it. When the ghee melts, add chopped apples and cook on medium heat. Keep in mind that apples have to be cooked until its water is completely dry. Turn off the gas when the apple water dries up. Now take another pan and add milk and boil it on medium heat. When the milk starts boiling, slow down the heat of the gas and cook for about 10 minutes to thicken it. Keep the milk running intermittently during this time.
When the milk is well cooked, add condensed milk. Now heat the gas and let it cook for about five minutes. Test now. If the sweetness is enough, you need to add sugar, but if you find the sweetness of the milk a little less, you can add sugar from the top. Now add chopped almonds and cardamom powder and mix well. Now cook it for about three minutes and then turn off the gas.
Now keep the milk to cool. When the milk cools down well, add cooked apples and raisins and mix. This way your tasty apple kheer is ready. Keep it in the fridge for a while to cool further. Then serve cold kheer as a fruit to the fasting people.