Beauty contest: Domestic mahila wins Award for Bhikhera Jalwa, Orissa's Pragyan Purnita on Ramp
New Delhi. The rhythm of the steps waving to the tune of music and the spirit of housewives (housewives) was staggering everyone. Because until yesterday, women who had taken the responsibilities of family and society to the heights were now spreading their flames on the ramp. His passion and passion were proving again today that any milestone can be achieved on the basis of marriage and hard work. The occasion was the beauty pageant (Beauty contest) 'Hazel Miss and Mrs India International 2021'.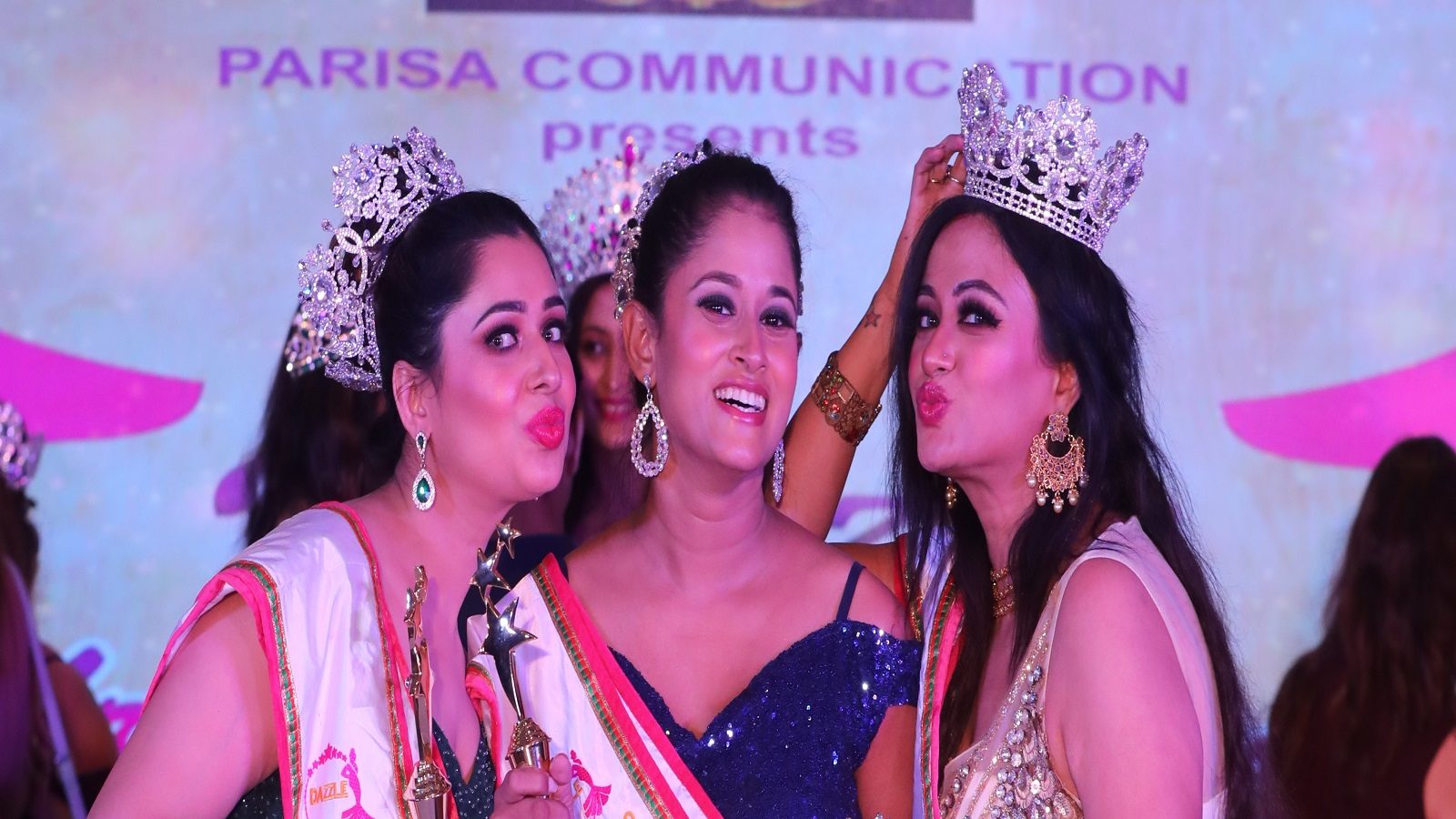 20 participants from different states participated in this beauty contest (Beauty contest) organized by Parisa Communication at crown plaza hotel. Additional Chief Secretary of Delhi P K Gupta and senior journalist Upendra Rai were prominent guests at the function.
Pragyan Pramita Dejal of Orissa was selected as Miss India International in the competition. Punjab's Sujata Rajput became the first runner-up while Andhra Pradesh's Hema Priya Reddy was elected second runner-up. In the Mrs category, Yamini Kang Dajal of Maharashtra became Mrs India International while Sulochana Hirwani of Chhattisgarh was elected first runner-up.
In the elite category, Kolkata's Sriparna Roy became the winner while West Bengal's Monalisa was elected first runner-up and Karnataka's Rajshree Morcha was the second runner-up. In the Karvi category, Dr. Shweta Rama Krishna of Andhra Pradesh was selected as the Winner of Dr. Puneet Kaur Kohli of Maharashtra in the Platinum category.
Apart from these, six contestants who made their mark in different fields also won various titles. Among them, Priyatama Balasaheb of Maharashtra won the Crown of Mrs Pacific India Universe, Vidya Kamble won mrs West India Universe, Rupali Shinde won Mrs Elegants India Universe, Varsha Nitin won Mrs Global India Universe, Madhya Pradesh's Rachna Shewani won mrs Asia India Universe and Uttar Pradesh's Anjulata Soni won the crown of Mrs Glamorous India Universe.
Dr. Kanika Sharma Sood, Senior Doctor, Dharmashila Hospital explained the tips of prevention to the participants of this beauty pageant (Beauty contest) dedicated to breast cancer awareness. The contestants selected after four months of selection process were trained by Bollywood celebrity coach Shiney Soni, celebrity diet and nutrition expert Dr Varun Katyal, life coach Sanjeev Pandey. Organizer Parisa Communications Director Tabassum Haque said that the winner of the beauty pageant will be sent to Dajal Miss and Mrs Asia in Sri Lanka (Sri Lanka) and Mrs Universe in Seoul (Seoul), South Korea.