HEALTH TIPS: Should diabetics avoid eating poha? Learn Dr. Alka's Opinion
New Delhi. HEALTH TIPS DIABETES PATIENT: Can diabetics eat poha? Some such questions are constantly in the minds of patients suffering from diabetes. Before they eat anything, they are afraid that eating it may disturb the balance of their sugar. On the other hand, a variety of unauthorized advice on social media scares diabetics to a great extent. To allay this fear of diabetic patients and to address all the questions related to food, we are accompanied by Dr. Alka Jha, Senior Consultant, Endocrinology Department, Vasantkunj Fortis Hospital.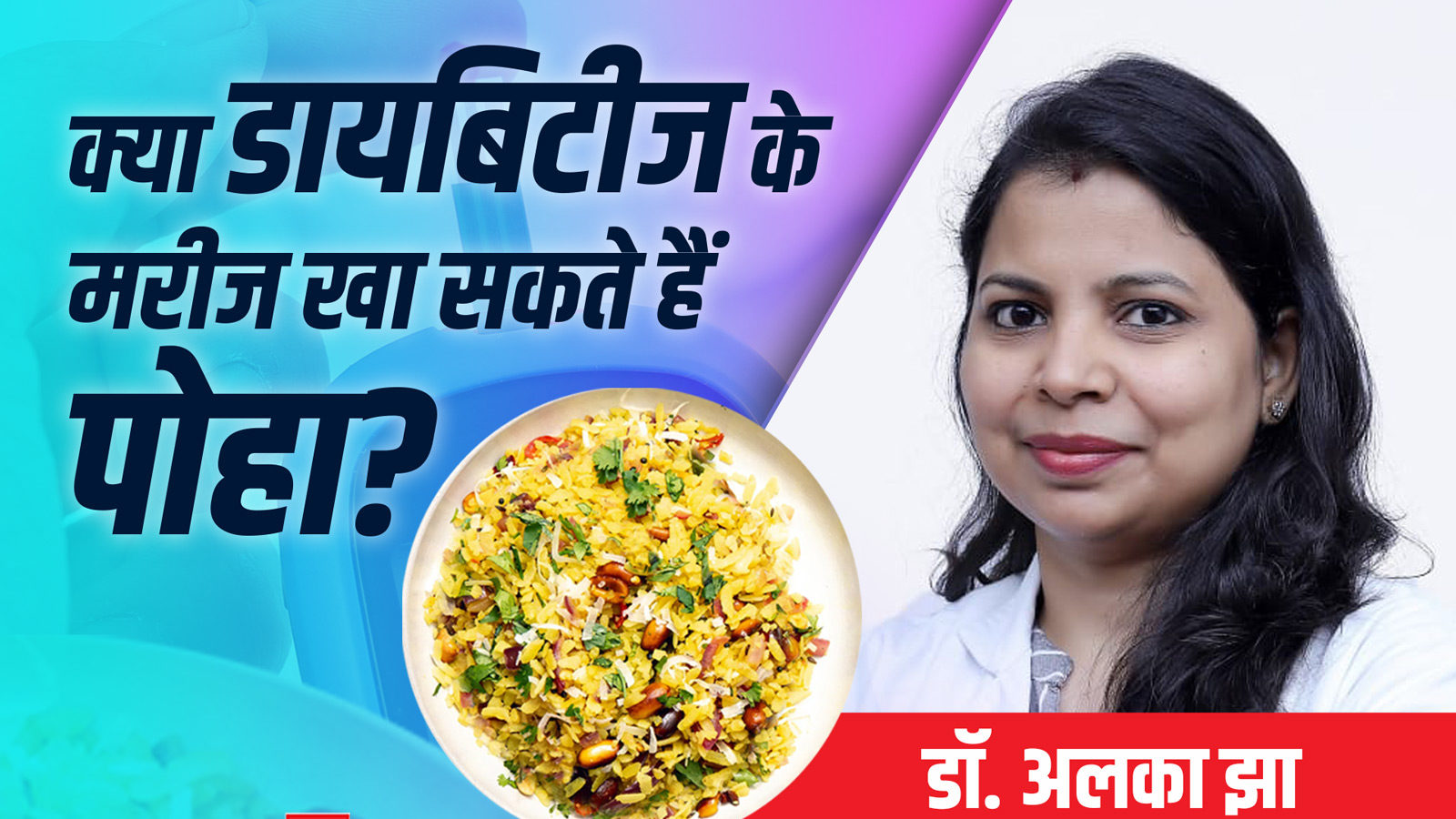 Let us begin with our first question: Can diabetics eat poha? So, Dr. Alka Jha, Senior Consultant, Endocrinology Department, Vasantkunj Fortis Hospital, replies that yes diabetes patients can eat poha, provided they have to include enough vegetables and nuts along with poha. Dr. Alka Jha says that nowadays we do not stop eating too much for diabetics. In fact, the whole game in diabetes is calories. If we are able to balance calories, we can include not only poha but also rice in our food.
These things have to be taken care of with taste.
According to Dr. Alka Jha, diabetes can be controlled through calorie balance. Diabetics will have to see how many calories they are consuming throughout the day. If a diabetic patient wants to eat rice, he can take it, but the amount of vegetables should be high with rice. The amount of protein in the food should be good. We have to see how we can vibrate the rice. If diabetics are eating 1200 or 1400 calories throughout the day, they can add a plate of rice to their food. Yes, rice should be accompanied by more vegetables and salads to slower down the fast growing sugar content in sugar.
Now talk of potatoes with rice too…
Dr. Alka Jha explains that nowadays diabetics are not told not to eat rice or potatoes. There is no denying that diabetics are forbidden to eat potatoes, but small amounts of potatoes can be eaten along with other vegetables including fenugreek, mustard, spinach and cabbage. Once again the same thing that you have to balance calories in your diet. If you're eating some fried someday, you should avoid potatoes. Because you're already consuming more calories in fried things. Dr Alka Jha says that sugar diet ingestion can also be removed from the patient for a day, provided he has to balance the calories from sugar with other foods.