Sabudana Khichdi Recipe: Make sabudana khichdi with dry fruits this Navratri, prepare it like this
Sabudana Khichdi Recipe (Sabudana Khichdi Recipe): The highest number of sabudana khichdi (Sabudana Khichdi) is made during fasting. It is delicious as well as easy to prepare which is why it is most people's favorite during fasting. Sabudana is very high in starch, which makes it feel full for a long time after eating. Even in the nine days of Navratri, the most commonly eaten falahari dish (Fasting Dish) is sabudana khichdi. It can be made in many ways. Today we are going to tell you how to make sabudana khichdi prepared from dry fruits.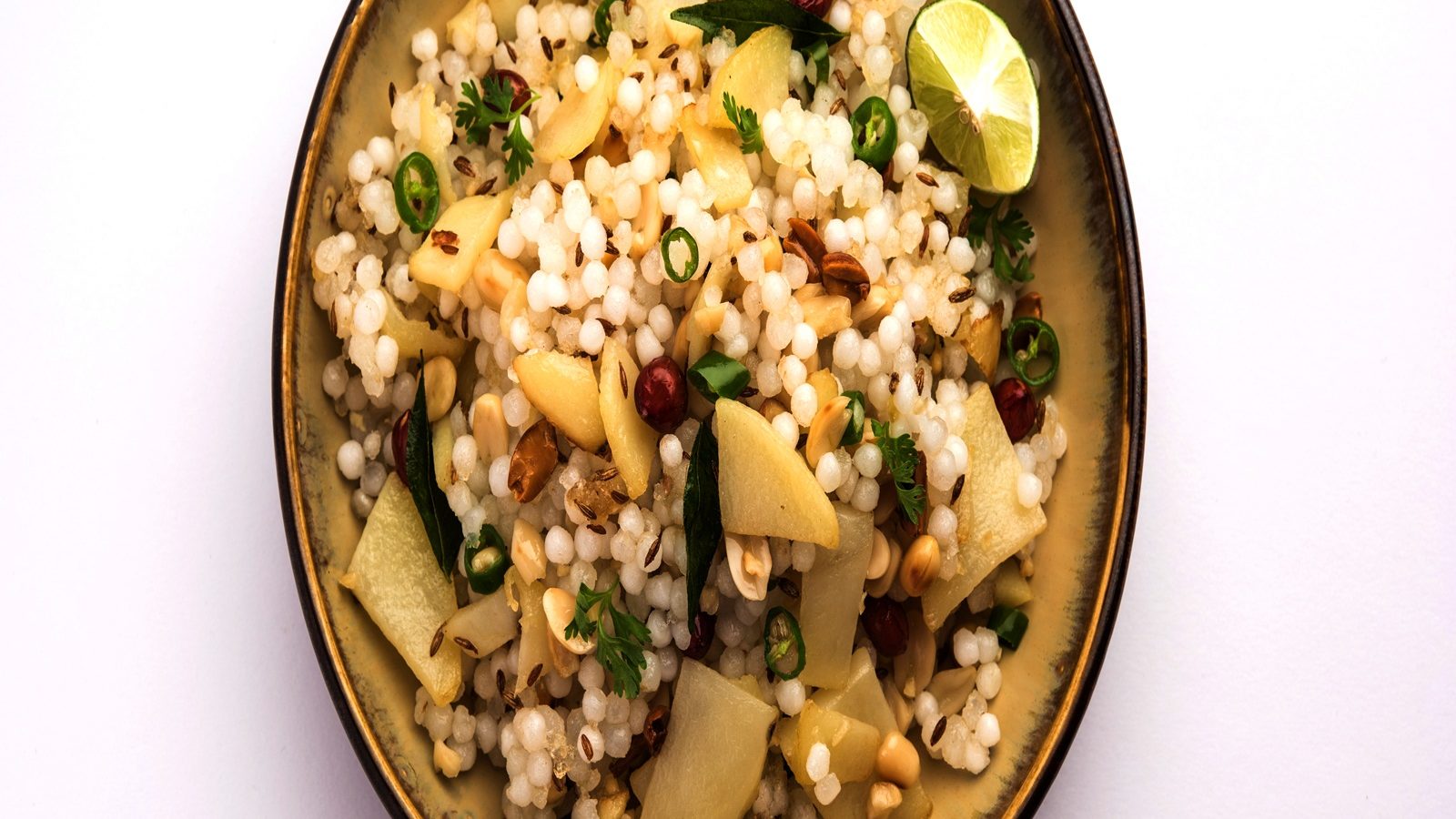 Cashewnuts, almonds and makhana are also used in addition to the ingredients in traditional khichdi to make it. Peanuts are also used in it. If someone likes only dry fruits, it can be prepared even without peanuts.
Sabudana Khichdi Making Ingredients
Sabudana – 1 cup
Cashew Nuts – 12-15
Almond chopped – 6-8
Makhana – 1/2 cup
Peanut Roasted Kuti – 1/4 cup
Ghee – 1 tsp
Red chilli whole – 2
Curry Leaves – 18-20 Leaves
Sendha Salt – 2 tsp
Coriander leaves – 1 table spoon
Green chilli chopped – 1 tsp
Lemon juice – 1 table spoon
Sabudana Khichdi Recipe
To make dryfruits sabudana khichdi, first take the sabudana and clean it with water and melt it for an hour. Keep in mind that the sabudana should be completely immersed in water while melting it. After an hour, remove its innings and leave it spread over a thick cloth. Note that the water should be completely drained from the sabudana. Varna sabudana will start sticking. Now take a bowl and heat ghee in it. Now add cashewnuts, almonds and makhana and fry. When these cashewnuts start to turn light golden brown, remove them and set aside.
Now mix sabudana, groundnut seeds, salt and chilli powder together in a separate container. Now add cumin seeds, red chillies and curry leaves to the pan ghee and temper. When the chilli is light thick in colour, then add the sabudana mixture to it. Now cook it on a low flame. Run the sabudana well with a pan. Now add fried cashewnuts, almonds and makhanas. Now mix them all well and make them uniform. Let it cook on a low flame. After a while take it down from the heat.
Now add lemon juice from the top to the sabudana khichdi and mix the khichdi well with the kalchi. Add coriander leaves to it for garnishing. You can also fry and use green chillies or add them from the top during garnishing. Now your dryfruits are ready to be sabudana khichdi. Serve it with curd or raita and have fun yourself.