Shardiya Navratri 2021: Want to be in Navratri, be immersed in mother's devotion, then turn to these places
Best Places to Celebrate Navratri: Navratri is set to begin from October 7. For which people seem to be quite excited. In Navratri, 9 forms of Mother Durga are worshipped for nine days. During this time, people fast with prayers and go to temples and pandals to pay obeisance to the mother. In many places there are cultural programmes, while somewhere ramlila is organized grandly.
In fact, this nine-day festival of faith is celebrated in different ways in different parts of the country. If you also want to see and immerse yourself in these kinds of colours of Navratri Festival. So you can plan to go to the places mentioned here. Let's know about them.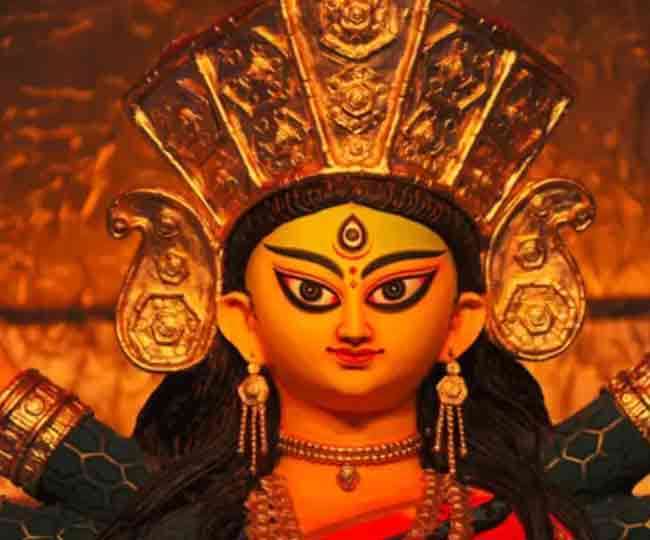 image Credit https://www.jagran.com
West Bengal
Navratri festival is celebrated with great enthusiasm in West Bengal. There is not only a queue of devotees in the temples of Goddess Maa but also the pandals are crowded. In these pandals where many devotional and cultural programmes are organized. So that's where Holi is played from Sindoor under Sindoor Khela. During this time, women come to the pandals dressed up and put vermilion on each other. You must go here to see this unique hue of this festival.
Gujarat
In Gujarat too, the bhakti of Mother Durga is celebrated with the different fervour of Navratri. The special attraction here is garba and dandiya dance. This dance is performed as part of worshipping goddess Mother. Garba dance is a tradition of being performed before the goddess and after dandiya dance puja. Dandiya and Garba Nights are held not only in pandals but also in big hotels and resorts. Where people participate in saj-sanwarkar dance programmes.You must go here to see the excitement and gaiety of Navratri.
Punjab
Punjab also has a different atmosphere of gaiety during navratri festival. People worship the mother here like ordinary places. These days, houses, temples and pandals also have a lot of night vigil programmes. Which are also attended by big artists. If you also want to see the glory of jagrat, you can turn to Punjab in Navratri.
Delhi
The festival of Navratri in Delhi is worth watching. Another where there are long queues for mother's darshan in the temples of the mother. So on the day of Navratri, special programmes of Ram Leela are organized here at different places. If you also want to enjoy Ramlila, you must reach here.